Another year and more great events to look forward to! Next month, GAIACA will be attending and exhibiting at the 5th Annual International Cannabis Business Conference (ICBC) in San Francisco! Will we see you there?
Cannabis Business Calendar: ICBC in San Francisco 2019
The International Cannabis Business conference hosts events in Europe, Canada, and the U.S. and is the world's premiere cannabis industry destination.
ICBC San Francisco 2019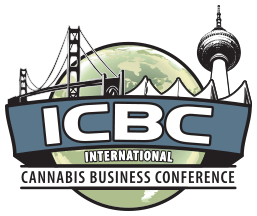 We're excited to add the ICBC in San Francisco to our list of events that we support and attend. The cannabis conference runs February 7-8 at the Hilton Union Square. We will join a stellar group of sponsors and exhibitors at this event all with the same goal–to learn, educate and raise awareness of the legitimacy of the legal cannabis market. The ICBC San Francisco will bring together top state regulators and industry leaders to discuss permits, business models, and opportunities within the newly enacted laws and landscape.
Come out and meet some of our team! On the exhibitor floor, we're located at Table #7.
If you would like to schedule dedicated time to speak with a GAIACA representative about waste management plans, cannabis waste management, or waste compliance, please contact us directly here and we will arrange a one-on-one meeting.